Maggies are powerful, American-made fashion magnets designed to hold several layers of your favorite fabrics together. Hiding behind the scenes and under the seams, Maggies allow you to wear your scarves, shawls or sarongs in ways only fashionistas dream about. Just snap together the fabric of your choice, and head out the door. Your look will go from flat to flattering in seconds!
Maggies Make A Fashion Statement
Maggies are your way to stay connected with fashion trends. With Maggies, there's no excuse for not having something to wear! Revamp your clothing, create a new look, or replace your whole wardrobe with your favorite fabrics.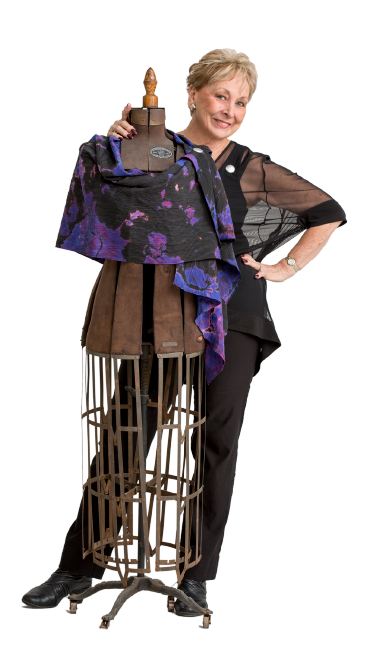 The Maggies Story
Rarely does an invention come to market which is so unique that it does not fit at least ONE existing category of products. MAGGIES are this rare jewel in the crown – a product line so unique, simple, multi-functional and versatile.
MAGGIES line of patented magnetic fabric fasteners can totally transform the way we wear clothing, decorate homes, set up camp sites and products which will remain a classic standard one hundred years from now just like the safety pin - which was invented in 1849. Maggies products are a cost-effective investment that are
Margaret Sinclair, Designer & Inventor